There is nothing more soothing for a bride than to be surrounded by shades of blue on her big day. Blue bridesmaid dresses simply look fantastic. This color is highly versatile and can be casual, formal or everything in between. As blue complements with just about every skin tone and hair color, blue bridesmaid dresses are an excellent choice for your best friends.
If you are looking for a unique shade of blue that is not too common and love the color of clear skies, why not consider sky blue? This hue has a light and airy feel that will make your wedding feel ethereal and look more special. Sky blue is a light blue shade and is perfect for hot summer days if your wedding is in summer as it reflects the sun and will help the bridal squad to stay relaxed and comfortable in the heat. The sky blue bridesmaid dresses also complement the bride's white wedding gown effortlessly.
At Yelure, there are plenty of different styles of sky blue bridesmaid dresses to choose from and you won't have any trouble finding dresses for any budget. Let's check them out now.
#1: Front Slit Spaghetti Strap Open Back Sky Blue Bridesmaid Dresses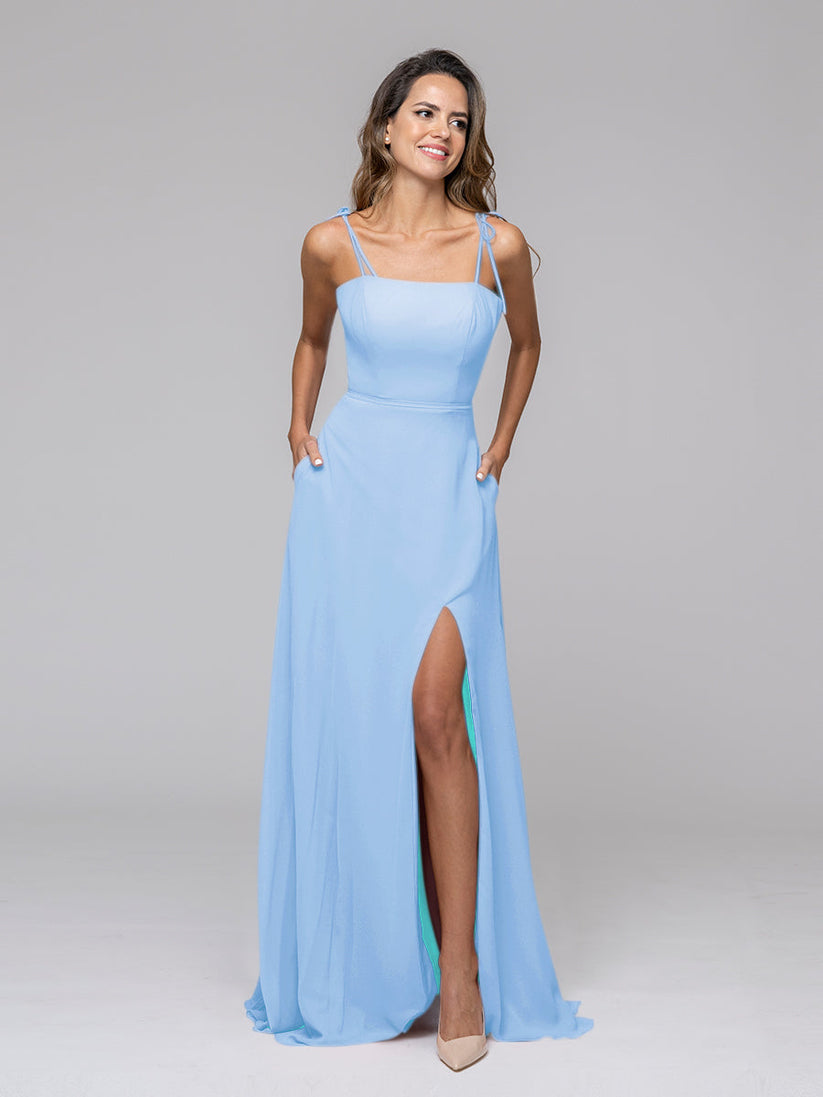 Refined and effortless, this sleeveless bridesmaid dress features a straight across neckline and slim spaghetti straps. The open back and thigh high slit gives it a sultry mood. Made with luxe chiffon, this A-line sky blue bridesmaid dress hangs well and is incredibly flattering.
Romantic and flirty, this sky blue bridal party dress is beautifully fitting with a straight across neckline and V back. This dress hugs the curves and the mermaid silhouette flows to the floor with a side slit featuring ruffles for a romantic look.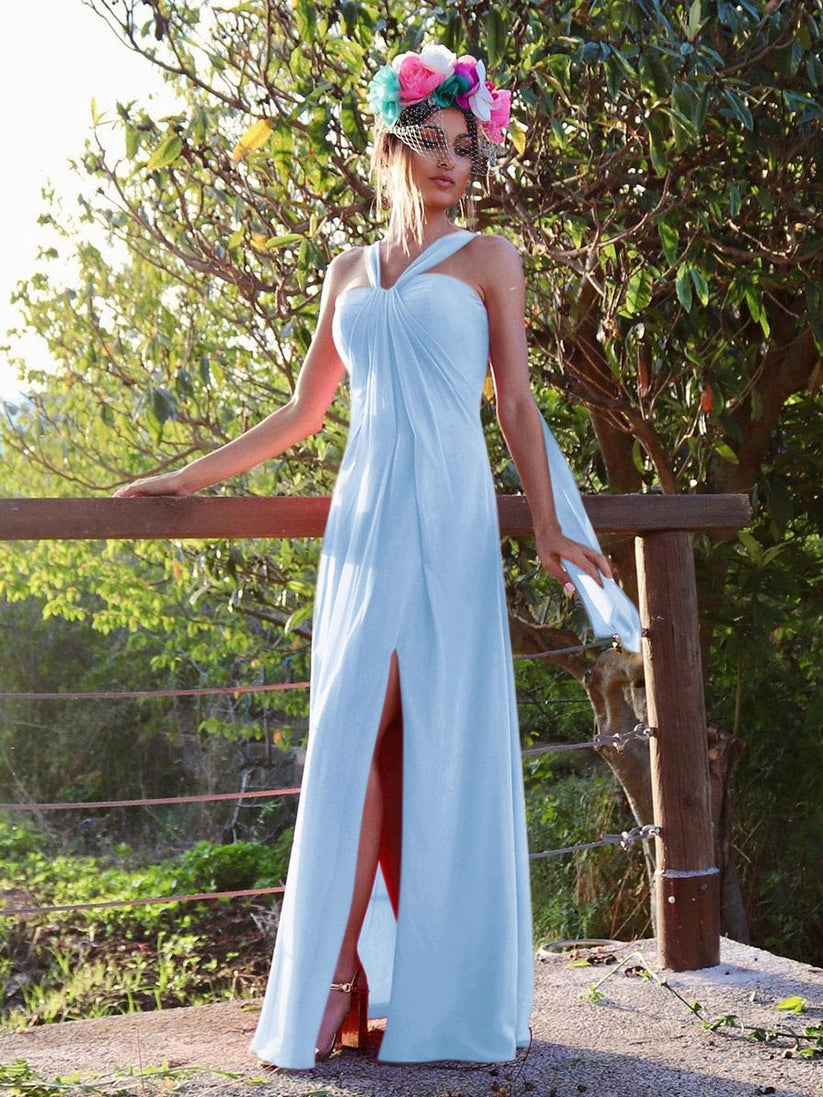 You can create multiple styles with this versatile flowy sky blue bridesmaid dress. This dress features convertible straps that allows your leading ladies to wear it according the favorite styles. Best of all, this open back dress complements all body shapes and height. Not only is this dress stunning, it is perfect to dance all night.
This cold shoulder sky blue bridal party dress is to die for. The design has a flattering sweetheart neckline with pleated bodice and a modern crisscross back for a flirty vibe. The pleated A-line skirt flows to the floor effortlessly.
#5: Pleats Bodice Halter A Line Sky Blue Bridesmaid Dresses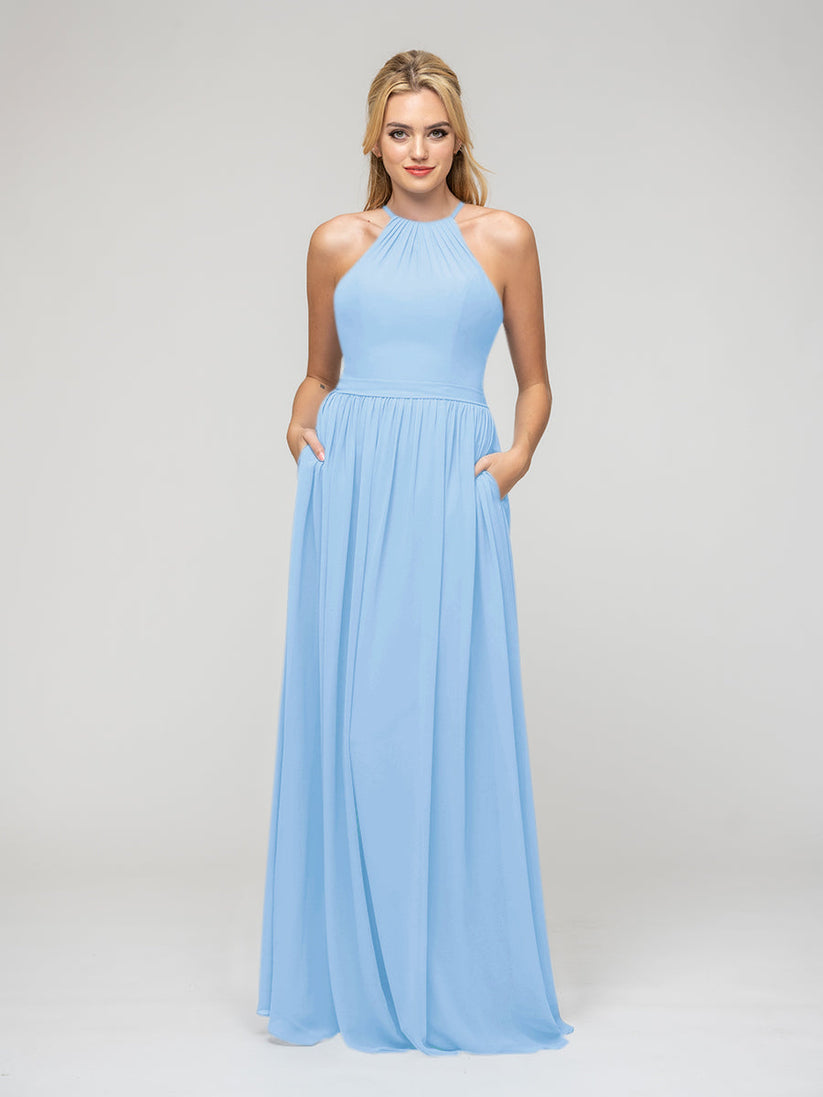 A high halter neckline is sophisticated and effortless. This elegant dress features a cinched waist and zipper back. This A-line sky blue bridal party dress is seasonless and a bridesmaid favorite.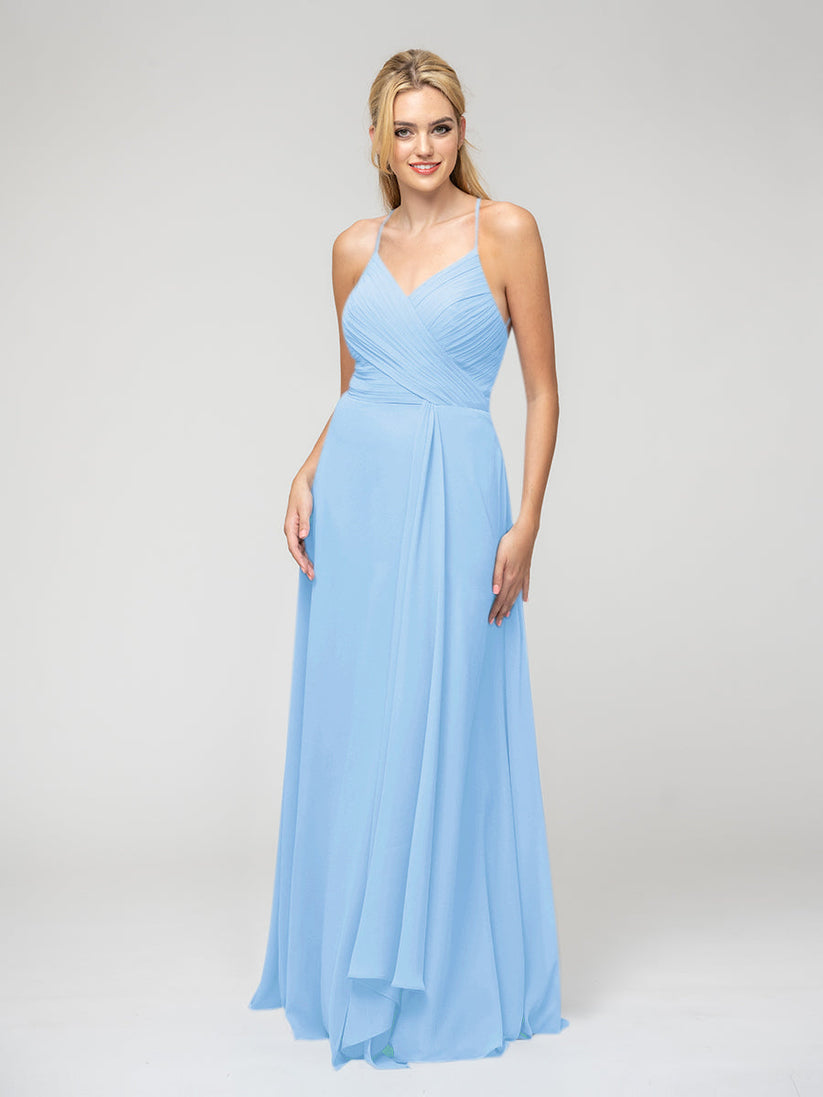 This lovely chiffon bridesmaid dress features a sweetheart neckline and a standout back with crisscross design. It is supported with spaghetti straps and has ruching on the bodice. The modern fit of this A-line dress ensures a fashionable edge.
#7: One Shoulder Slit Chiffon Sky Blue Bridesmaid Dresses With Sash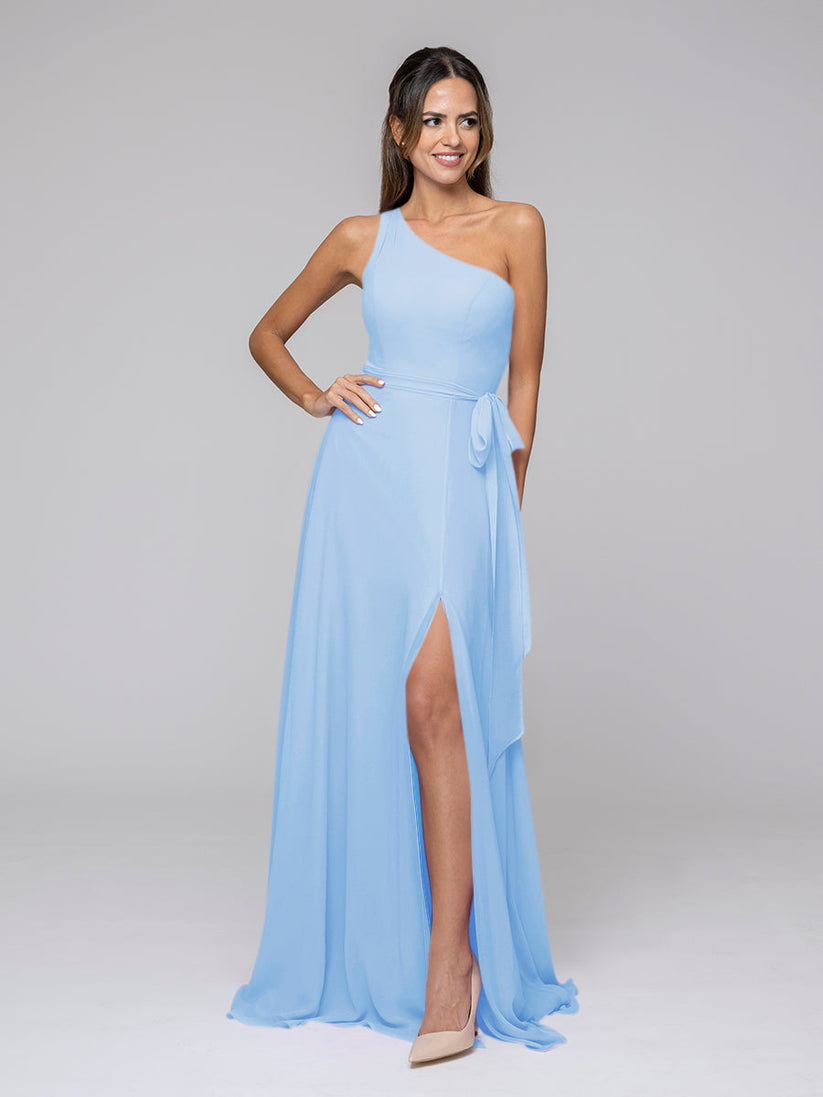 A feminine and flirty style, this sky blue chiffon bridesmaid dress offers a figure-skimming look. This sexy dress has a wide strap that flows into a one shoulder neckline and fitted bodice. The waist is embellished with a belt and the thigh high slit at the front gives it a sexy and timeless look.
Yelure's array of bridal party styles include affordable and size inclusive bridesmaid dresses in a array of colors and silhouette. No matter what your theme or vision is for your wedding party, they have everything you need to make your squad feel gorgeous.